On Friday, August 25, Category 4 Hurricane Harvey touched down on the coast of Texas. The next day, the storm was downgraded to a Category 3, then Category 2, and finally a Category 1. However, this did not stop Harvey from pouring down feet of rain upon countless Texan towns, according to Time Magazine's website.
Up to 100,000 homes have been damaged due to the storm, with around eight feet of water afflicting some areas. At this point, 29 people have been killed by the natural disaster, with many others injured, CBS News reports.
As with many events these days, images of the catastrophe have made their rounds on social media. Some of the more popular photos depict streets flooded beyond recognition, people shoulders-deep in water, and animals being saved.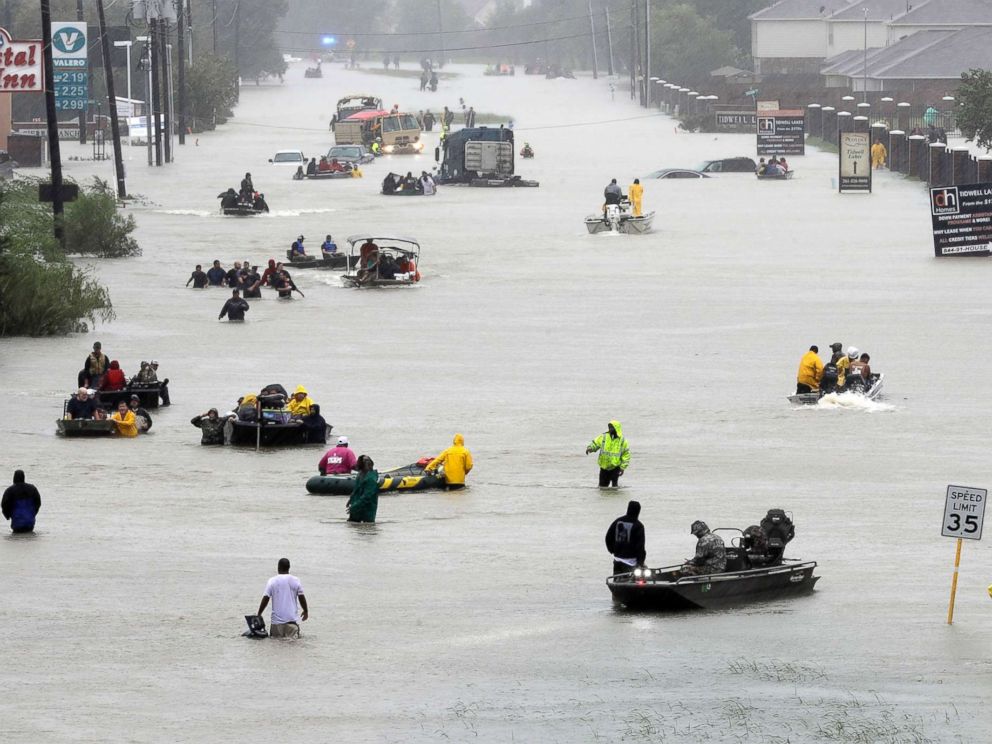 People are forced to ride on boats as means of transportation around some areas of Texas. Image courtesy of ABC News.
Helpless senior citizens sat wheelchair-high in water at La Vita Bella nursing home in Dickinson, Texas. Courtesy of Time Magazine.
Numerous pets, including cats and dogs, have had to be rescued from Hurricane Harvey's destruction. Courtesy of NPR.
According to New York Daily News, many celebrities have also voiced their concern for the victims of the hurricane, and have donated millions of dollars. The extensive list includes Leonardo DiCaprio, Rachael Ray, and Sandra Bullock. President Trump also plans to gift 1 million dollars to relief efforts.
This defining natural disaster in our nation's history is something that those identifying with any political party can agree is a horrible devastation. Hopefully, we will all come together to strengthen the relief system for those in Texas and other areas affected by Hurricane Harvey.